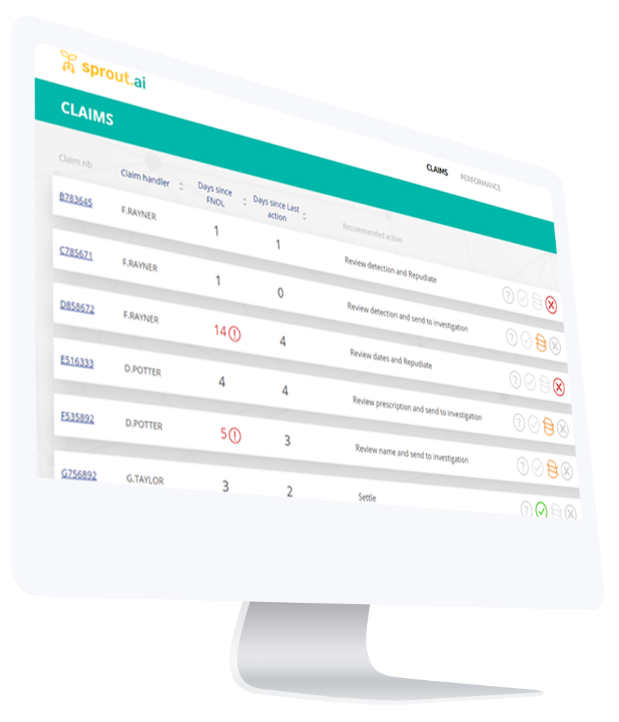 While other providers offer either claims automation or fraud filtering, Sprout.ai has been able to develop a light touch solution that delivers both.
Engineering this state of the art tool has been made possible by fusing the power of machines and a vast external data network.
The result is a non-intrusive solution that enhances your data, offers actionable insights on fraud suspicions and automates your claim processes.
From receiving a claim to the final settlement, Sprout.ai assists your claims & fraud teams every step of the way, without ever disturbing your workflow.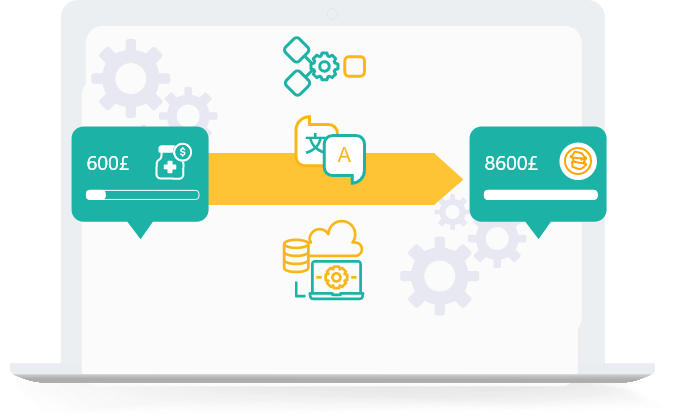 Extract unstructured information

Automatically check policy information

Automatically assess claim validity

Enrich claim information

Fraudulent claim detection
Flag Potentially Fraudulent Claims
with a 80% Hit Rate at FNOL and 97% Hit Rate Overall.
Sprout.ai's Contextual AI solution includes:
Medical providers
Substance abuse
Background checks
Fraud database
Automatic Motor Claim Processing Categories
Liability
Theft
Total Loss Estimation
Leakage Claims
Property Personal Lines & SME Claim Processing Categories
Fire Damage
Water Damage
Roof Damage
Theft